Membership
With your Happylab membership you can use our machines for your projects around the clock!
24/7 access to the lab

Usage of all machines

Happylab Coins

Credits for usage

Free reservations

Free trainings

Discounts and benefits

At our cluster partners

Free consulting

Caffeine kick - free coffee
Starter
For everyone who wants to get into the maker world
24/7 access to the lab

Usage of all machines

Happylab Coins

500

Free reservations

1 hour

per day

Free trainings

Discounts and benefits

Free consulting

Caffeine kick - free coffee
19,90 €
per month
→ register now
Maker
For everyone who wants to realize their ideas on a regular basis
24/7 access to the lab

Usage of all machines

Happylab Coins

1.500

Free reservations

1 hour

per day

Free trainings

Discounts and benefits

Free consulting

Caffeine kick - free coffee
49,90 €
per month
→ register now
Pro
For everyone who wants to take full advantage of our machine power
24/7 access to the lab

Usage of all machines

Happylab Coins

7.500

Free reservations

5 hours

per day

Free trainings

Discounts and benefits

Free consulting

Caffeine kick - free coffee
179,90 €
per month
→ register now
Preise inkl. MwSt. Ein Upgrade der Mitgliedschaft ist jederzeit möglich, Downgrade und Kündigung mit 2 Wochen Frist zum Ende der Zahlungsperiode. Es gelten die Allgemeinen Geschäftsbedingungen.
was sind Happylab Coins?
Deine Arbeitszeit an den Maschinen wird über Coins verrechnet. Jede Mitgliedschaft beinhaltet ein Kontingent, vergleichbar mit Freiminuten bei deinem Handytarif. Mit 1.500 Coins kannst du z.B. 300 Minuten am Trotec Speedy 400 laser cutten oder 125 Stunden am Prusa i3 MK3S 3D-drucken. Sobald deine inkludierten Coins aufgebraucht sind, wird die weitere Zeit anhand der festgelegten Preise verrechnet. Die Preise für die Maschinennutzung findest du auf www.happylab.at/preise
Übergangsregelung für alte Tarife
Die Tarife Small, Medium, Large, Carpe Diem, Ad Infinitum und Basismitgliedschaft behalten weiterhin ihre Gültigkeit, können aber nicht mehr neu abgeschlossen werden. Die Flat-Rate gilt wie gewohnt für folgende Maschinen: BZT PFK CNC Fräse, GCC Bengal Schneidplotter, Trotec Speedy 400 Laser Cutter, Acrylbiegemaschine, Tiefziehgerät. Alle anderen Maschinen werden nach Preisliste verrechnet. Ein Wechsel in eine aktuelle Mitgliedschaft ist jederzeit im Members-Portal möglich. Die Öffnungszeiten für Small-/Medium-Mitglieder bleiben unverändert Dienstag 9-13h, Mittwoch 18-22h und Donnerstag 13-17h.
1.000 coins
89
---
→ No expiration date!
→ The coins are retained across months.
Storage
9per month
---
→ Storage for your personal belongings at Happylab
→ Shelf version: 50x80x20 cm
→ Locker version: 2 compartments each 21x34x45 cm (Partition plate not removable)
→ Available while stock lasts!
30 Days
79per month
---
→ Round-the-clock access for 30 days for members with small or medium memberships
→ Starting at date of registration
→ No binding commitment!
Mit unserem hauseigenen Co-Working Space bieten wir euch Büro, Werkstatt und Austausch mit einer innovativen Community an einem einzigen Ort!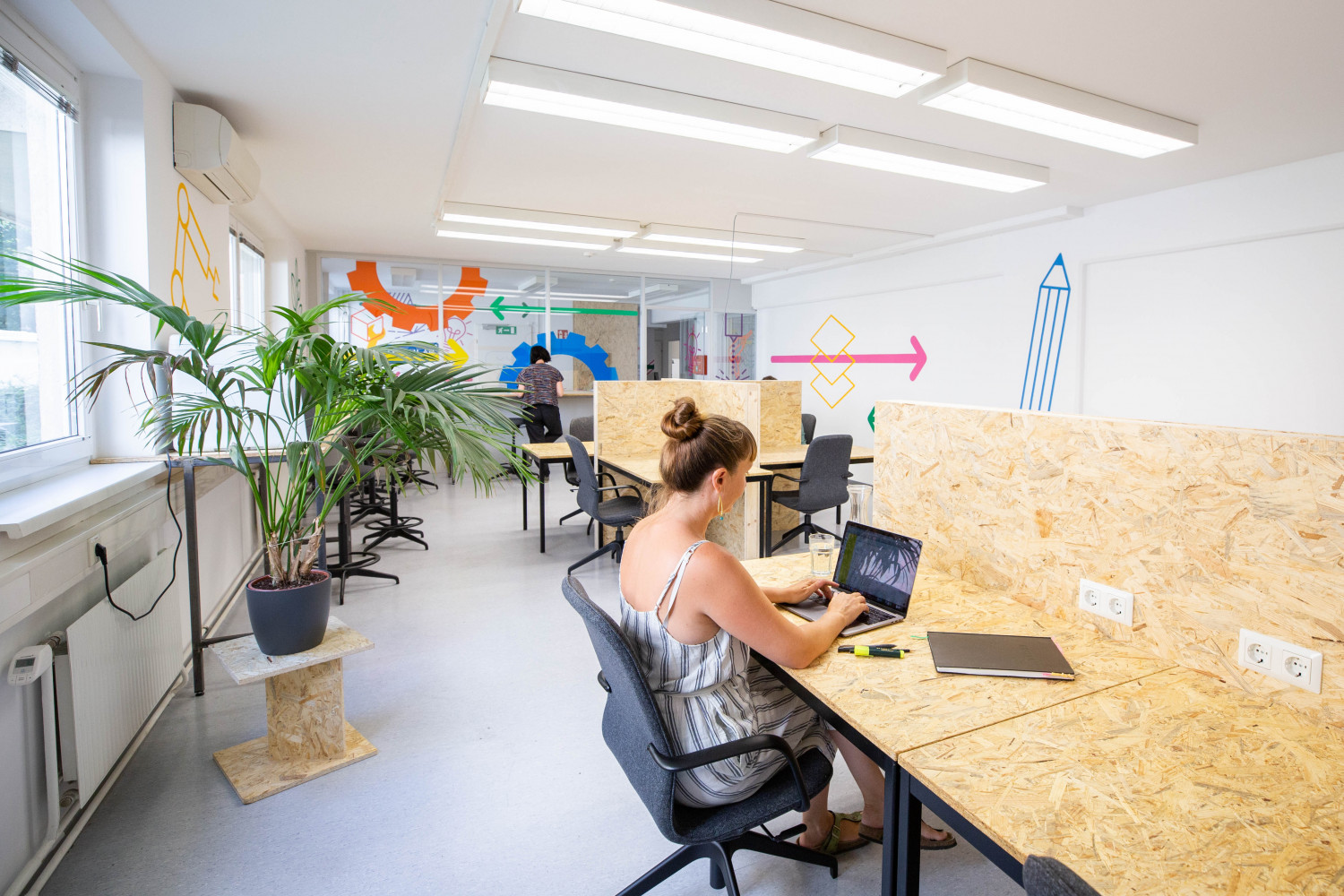 voices from our Community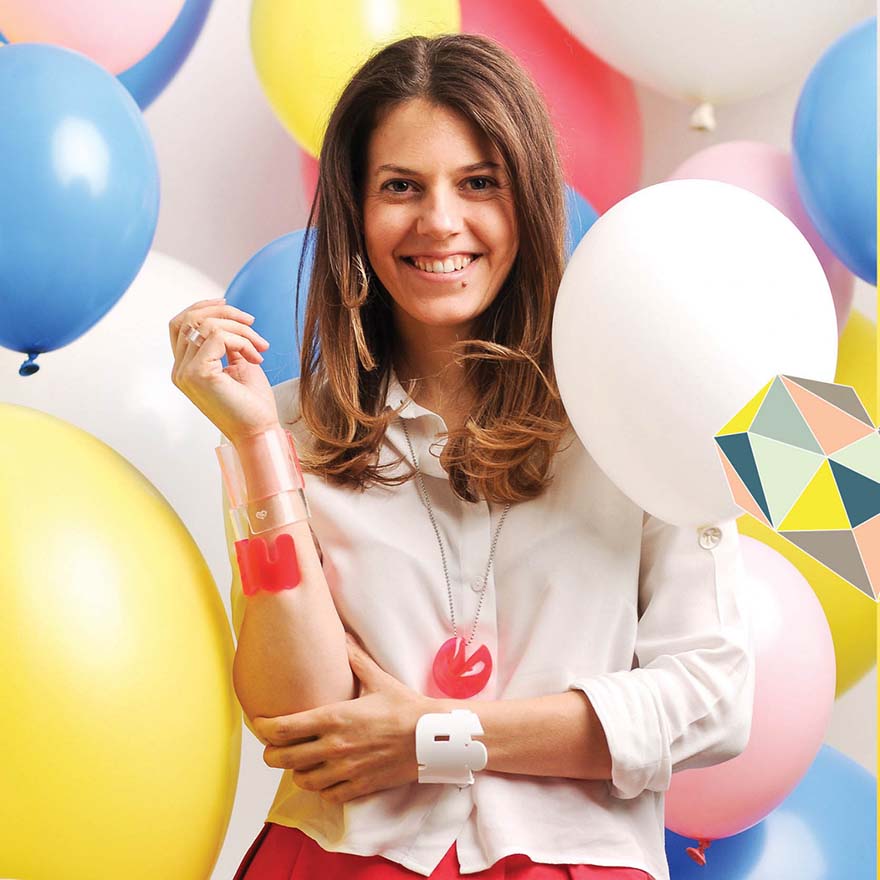 "With my jewelry label heartware, I have specialized in high-quality processing of plastics. I developed the bending templates for the production of my jewelry on the CNC milling machine at Happylab and have been preparing the acrylic glass for my collections there since 2012."
- Anja Schober, heartware
"Thanks to Happylab, we were able to build our first prototypes cost-effectively and easily. Many prototypes and hours on the milling machine and laser cutter later, we have our own company with more and more satisfied customers. Thanks again to Happylab for making all of this possible!"
- Alexander Geng, patchbox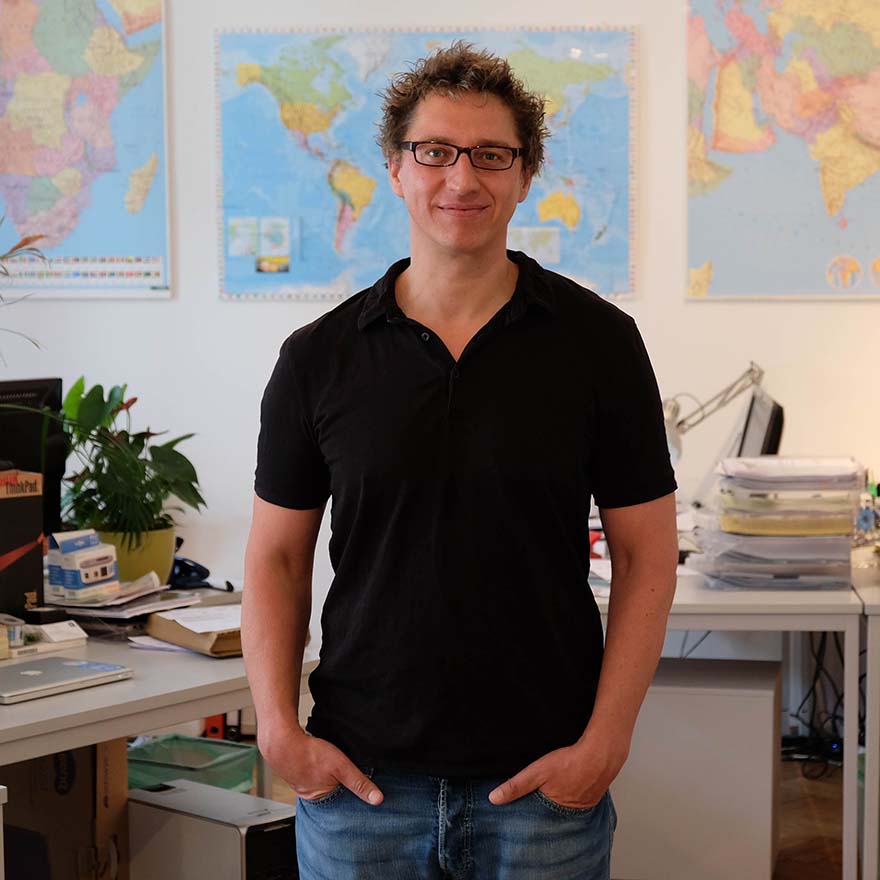 "It is a long way from the idea to the first functioning prototype. Happylab shortens this path considerably by offering the right tools and machines, but above all it has a community of like-minded people who can provide advice and support. HELIOZ has therefore manufactured the first WADI prototypes at Happylab and thus created the basis for serial production. "
- Martin Wesian, Helioz
"I've been a member of Happylab for about 4 years now. It was a conscious decision for me to become a member at Happylab - because it is easy to reach, the team is always very helpful and always there to offer advice and assistance, and the price-performance ratio is great. With the membership you are very flexible and can come and go whenever you want. You also get to know many other creative minds and can exchange ideas."
- Yasmin Proksch, YAGA
"At the beginning of our journey with HappyMed stood the production of usable prototypes. At this point Happylab with its extensive equipment helped us a lot. In a very short time it was possible for us to design the first prototypes at Happylab at a reasonable price. The access around the clock is super helpful. Founding teams rarely stick to official office hours, which makes it all the more important to find institutions and partners that cater to these needs."
- Philipp Albrecht, HappyMed
"We started out almost eight years ago as a typical garage start-up. However, our garage was called "Happylab". There we manufactured several prototype parts for our first 3D printer quickly and cost-effectively. If a component didn't work, we could adapt the design immediately and make another part - within a few hours. So we were able to build our first prototype step by step within a few weeks without having to dig deep into our pockets. The rest is history. Our first prototype made it possible for us raise money from investors and build our company."
- Andrei Neboian, Xioneer Systems GmbH
"As part of our diploma thesis at HTL Rennweg, we developed the dynamic bar chart, an analog bar chart, at Happylab. During the assembly, both the laser cutter and the workshop were used intensively."
- Felix Meixner
"Happylab is an integral part of various work steps during our TableConnect prototype development. Great equipment, quick results, helpful community - thank you!"
- Reinhard Rath, tableconnect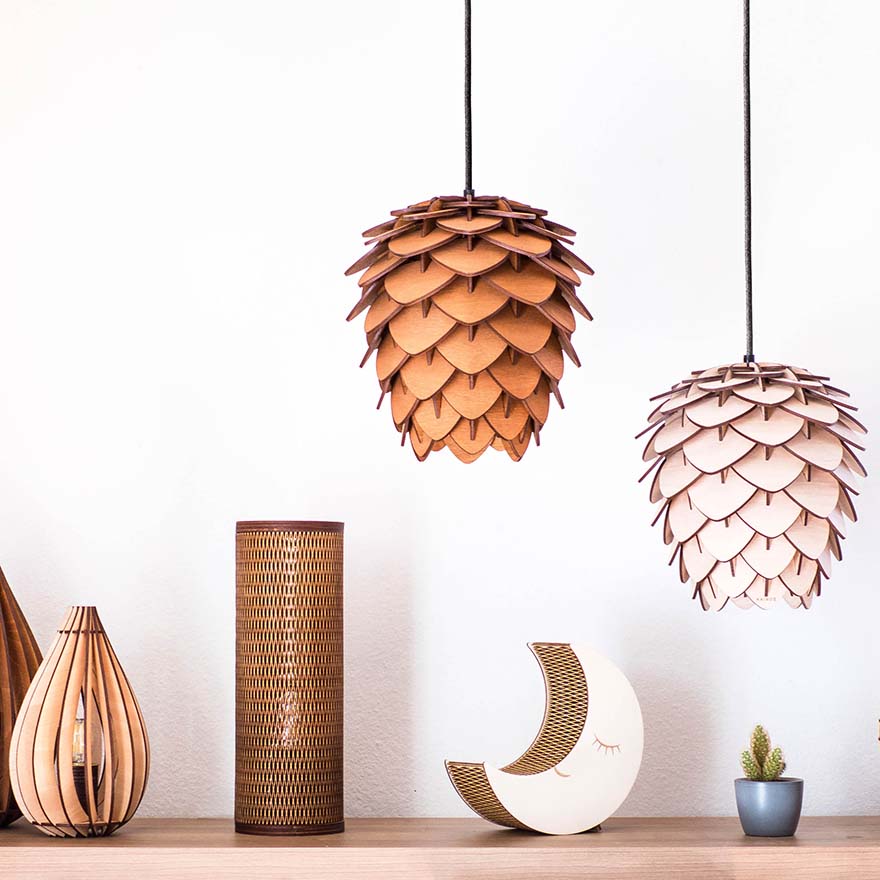 "My background is in graphic design, but I've always had a special passion for craft and creating physical things. The combination of these two interests laid the foundation for Kairoz - when I started experimenting with the laser cutter at Happylab a few years ago and built the first lamp by coincidence, followed by further ideas, new prototypes and technical improvements. Since then, Happylab has given me the opportunity to realize my visions and to produce every lamp myself from the first draft to the final product."
- Julia Fischer, Kairoz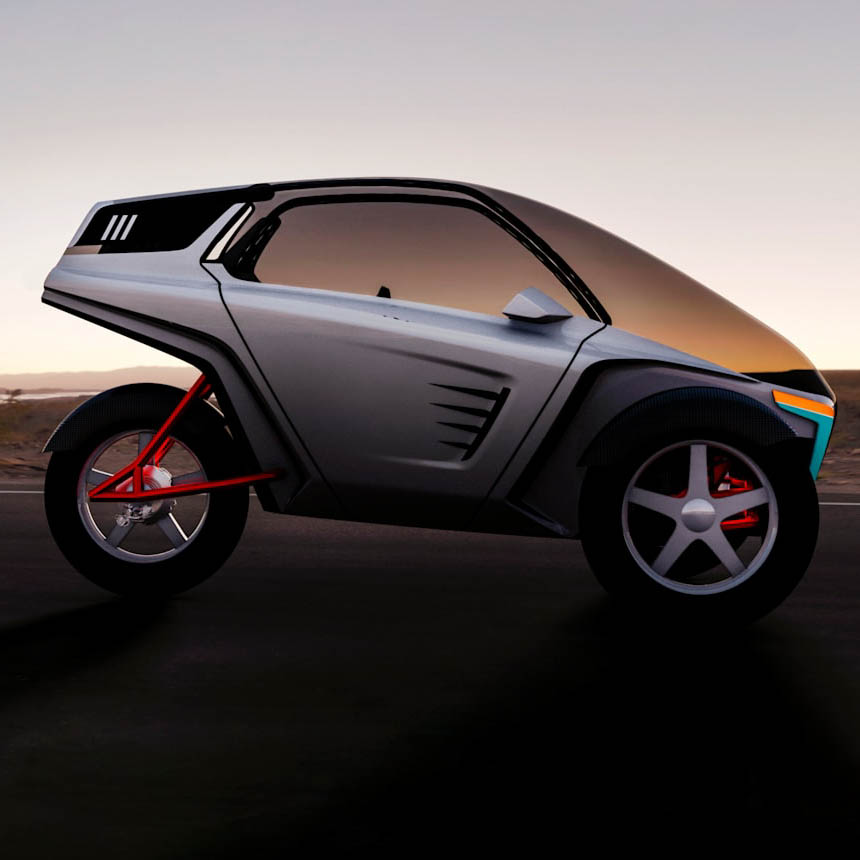 "In the truest sense of the word, I worked through the nights until sunrise to finish my prototype for the show "2 Minuten 2 Millionen". I received great support from Happylab and the community - with tips, milling heads and mental support. Many thanks!"
- Paul Japek, SHARK-Bike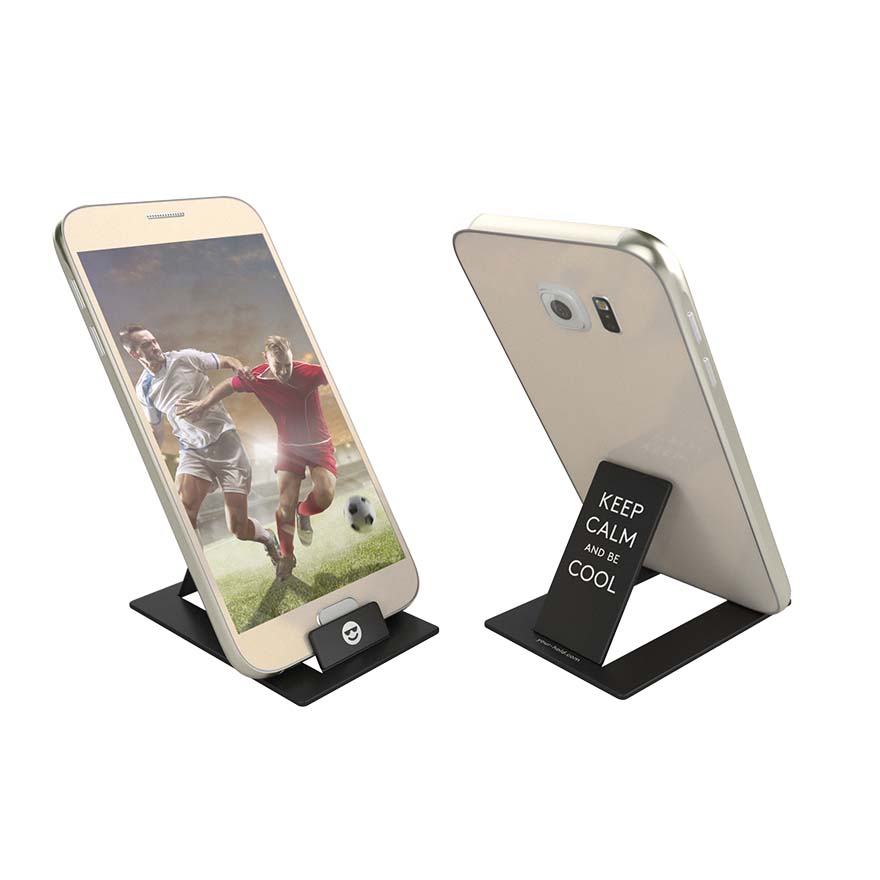 "In the beginning we had to work sparingly for the mass production of our gadgets. The first injection mold was made at Happylab. Here we were well supplied with all kinds of tools. Perfect for startup founders!"
- Sirus Madjderey, hold
Are you ready to become a happylab Member?
With your membership, you can use the machines at Happylab for your projects!